Made-For-You Celebrations
On Fort Myers Beach
Serene Seaside
Settings
You are made for each other—our venues are made for you. Between our sun-kissed beaches and elegant indoor spaces, you'll discover a flawless backdrop for your big day.
Our Venues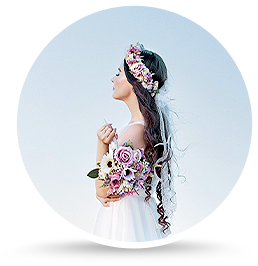 Brides Say It Best
"Thank you so much for helping us create the wedding of our dreams! We appreciate everything Kim and the DiamondHead team have done for us. We are so excited and grateful to spend (have spent) our wedding here. Thank you so much again!"
- Logan & Lizzy
"We had the most perfect wedding day imaginable at DiamondHead. All of our vendors were incredible, but the resort was perfect. Our coordinator, Kimberly, couldn't have been better! Her communication was ON point (even when ours wasn't). She made everything smooth and amazing. "
- Shaana F
"We had a fantastic experience using Diamondhead Resort & Spa for our May wedding. The majority of our wedding guests traveled from out of town so having a location that offered ceremony, reception and a place to stay made wedding planning easier. All of our guests loved the beauty of the rooms with a view of the water from every room."
- Jenny K
"Words can not express how thankful we are for everything Kimberly did to make our stay so special! She truly is a rockstar!! We will definitely be back! Thank you for ALL the wonderful memories!"
- Tessa & Tyler
"A HUGE thank you to Kim and the whole DiamondHead team! They made our wedding weekend perfect! The service, hospitality & accommodations were amazing. We can't wait to come back again! "
- Mr. & Mrs. Ward
"We can't thank Kim enough for all of her help and patience over the last two years. We couldn't have done it without her! Thank you."
- Ben & Sydney
"We had our wedding here and it was perfect. The resort was great, the wedding coordinator Kimberly was amazing, the food was delicious and it was just an overall great experience. If you are considering a destination wedding this is the place!"
- Courtney W
"This was by far the best place to get married. I am from MN, so having to plan everything from states away was scary to me, but Kimberly at DiamondHead truly made it easy. She was not only helpful during the planning, but the day of, and the days leading up to the wedding went so smoothly because of her." "
- Tessa L
"Kimberly is efficient, thoughtful, fun, generous, and surely an asset to DiamondHead. We will have a lifetime of memories thanks to the beautiful touches she provided to our event. "
- Linda
Everything
In One Place
Imagine celebrating everything from your rehearsal dinner to farewell brunch in the same location. Combine that with heavenly waterfront views and contemporary suites, and you have one irresistible Florida destination wedding.
Learn More